The beginning of the Bar-None Club Egypt
All the following pictures were taken in Egypt between 1944 and 1948 recording the early memories of the club.
Sergeant Charles Campbell-White
Served with New Zealand Armed Forces 2nd NZEF New Zealand Provost Corps.
Walter Douglas Stopforth
Served in the dessert 1943-?
Eric Hooke
Lance-Bombardier Eric Hooke Royal Artillery
Howard Stacey
Taken in 1947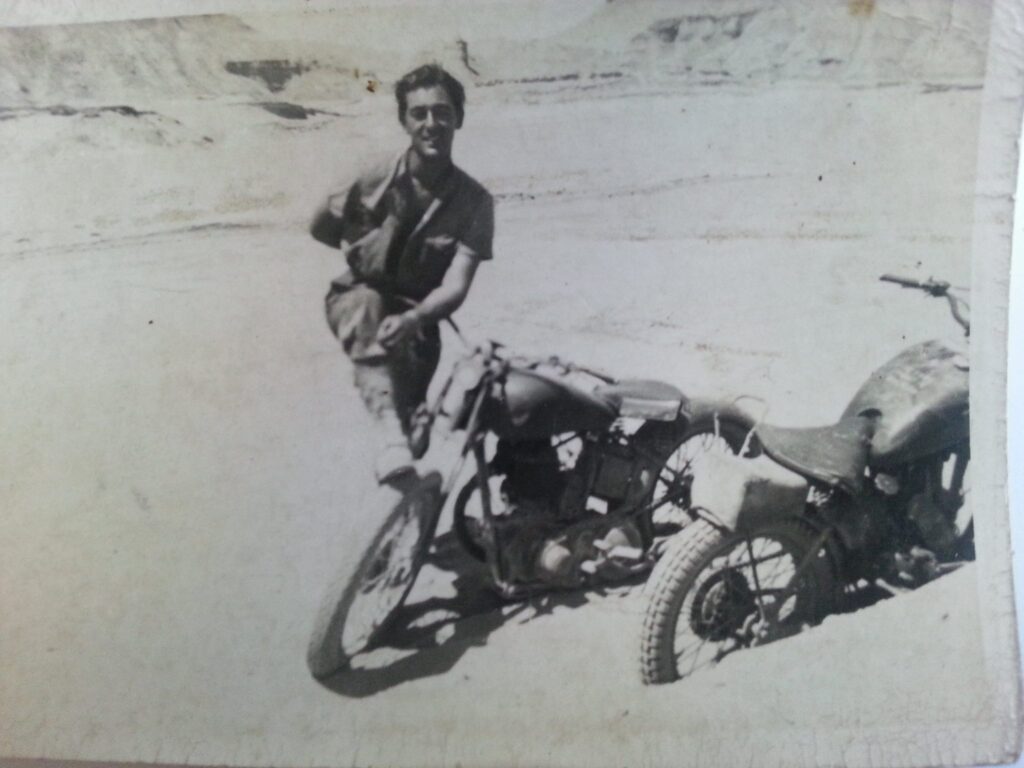 Lieutenant Arthur J Holifield
Arthur Holifield was a lieutenant in the 2nd Battalion Royal Sussex Regiment. A member of the Bar-None Club and one of the builders of the Shalufa Speedway circuit. The Shalufa circuit in Egypt was east of Cario near the start of the Suez Canal and in use from mid 1945 to 1946. Photos from his time while serving in Egypt 1945-46 supplied by his family.
Original photos supplied by David Campbell